Planetek Italia and Planetek Hellas have joined SPACE4GEO, the Large Scale Partnership on Space Data, Services and Applications promoted by EO4GEO alliance.
The SPACE4GEO partnership will complement the European Commission's Pact for Skills initiative that aims to supply the skills needed to achieve the goals of the EU space strategy for security and defense.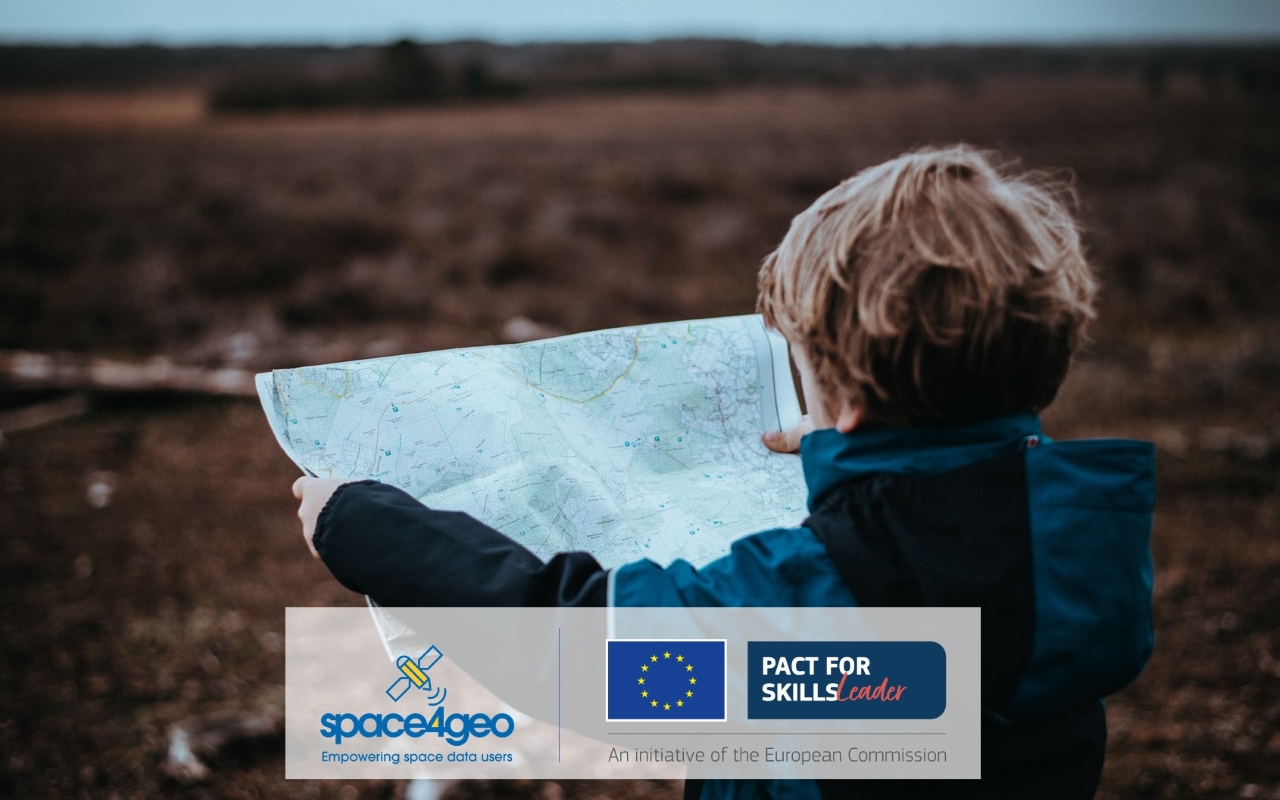 In particular, the partnership will:
promote the collaboration between the space industry, training centres, academia and other partners
attract young professionals
develop new and existing regional initiatives and contribute to other training programmes such as the Copernicus Academies, Copernicus Relays and other activities performed under the CASSINI initiative
The Large Scale Partnership on space data, services and applications wants to leverage on the results of the EO4GEO project on space geoinformation, adopting a wider sectoral coverage to embrace not only Earth Observation and geoinformation but also positioning, navigation, secure connectivity as well as the use of data for security and defence, namely the entire so-called downstream segment of space economy.
As we move towards green and digital transformation of society (impacting business, governments, and citizens alike), EO and GNSS data and services are rapidly becoming mainstream and contributing to achieving the objectives of the European twin transition. Recent trends are stimulating the demand for EO and GNSS data, allowing a steady growth for space-based products & services, increasing its reach into downstream industries and associated value chains. The vision is to foster skills development and market uptake by ensuring a workforce with the right skills, in the right place, at the right time.
Learn more:
Planetek's commitment to knowledge dissemination
Planetek Italia is a member of the Copernicus Academy network. A membership that consolidates the long and constant commitment to disseminating knowledge on the issues of Earth Observation, Geomatics and Geoinformation, and in particular the Copernicus program. This means a full and clear involvement in promoting and disseminating the use of technologies, methodologies and tools towards partners, customers and stakeholders by their direct involvement in initiatives such as hackathons, workshops, webinars, training courses, and so forth.
Don't miss our current initiatives: