Rennes, France, 26 January 2023. The Rheticus solution created by Planetek Italia was awarded as best innovation 2023 in the "Challenge Innovation au Village" during the "Carrefour des Gestions Locales de l'Eau 2023", held in Rennes, 25-26 January 2023.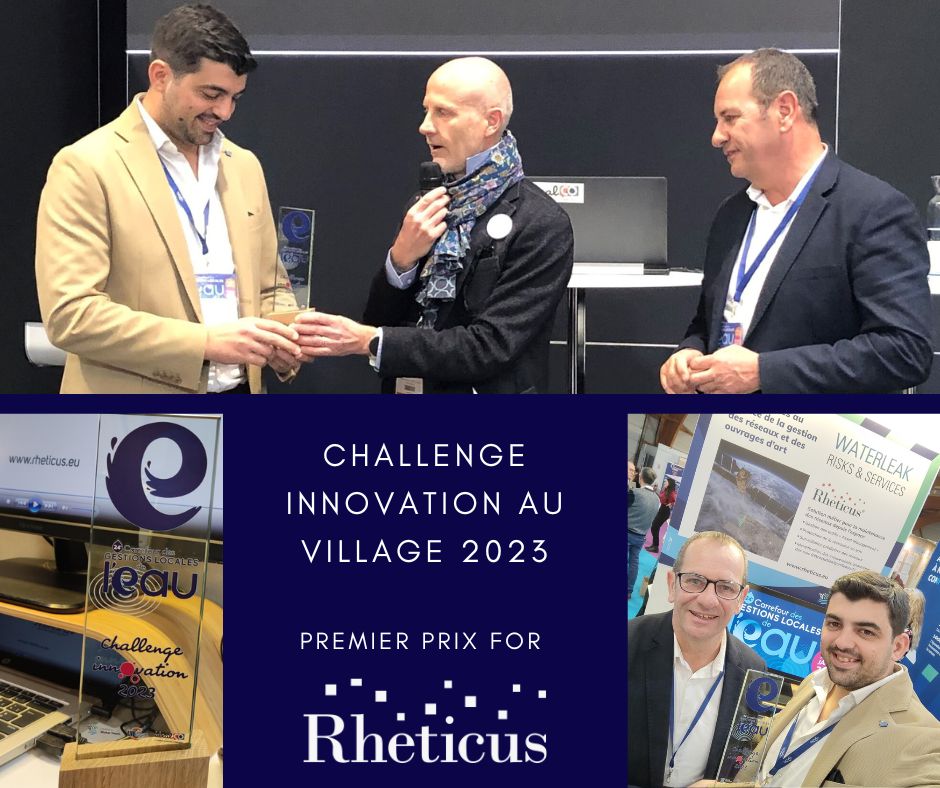 Rheticus was recognized by IDEAL Connaissances, France Water Team and l'Union des Industries de l'Eau, as best innovative solution for its concrete support to French utilities in making their water and wastewater systems more resilient and sustainable.

Rheticus Network Alert is the industry-focused service that simplifies the use of satellite imagery to provide critical information to utility companies to empower maintenance activities over their integrated water and watewater networks.

Planetek Italia and WATERLEAK, the Rheticus' partner for the French market, showcased the Rheticus solution for utilities and the use cases to the audience and the jury, and collected the award.
Learn more about the "Challenge Innovation au Village".