An EO platform for risk assessment in Indonesia.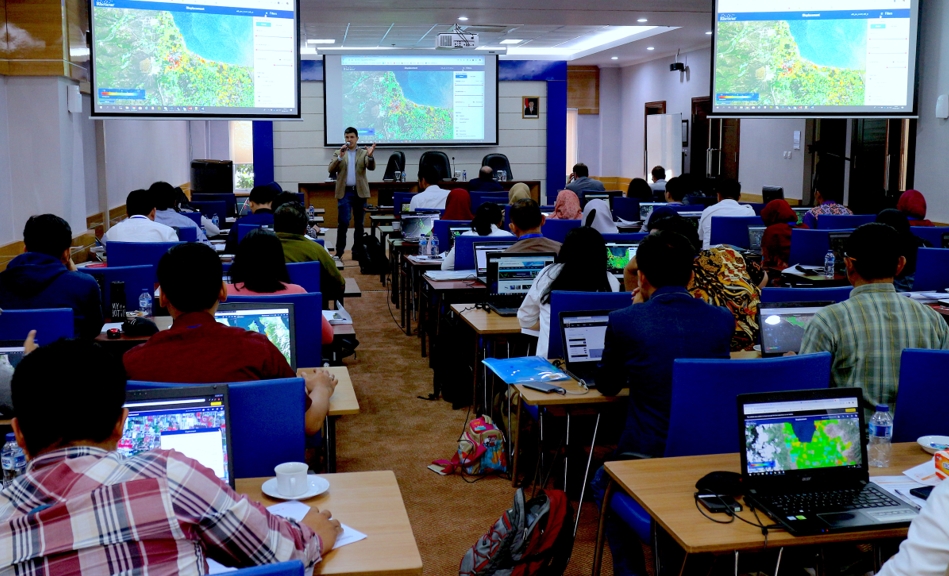 In the framework of the ESA GDA programme, Planetek Italia was appointed by the Asian Development Bank (ADB) to provide the Indonesian National Research and Innovation Agency (BRIN) with access to Rheticus® Interactive, an EO-based platform that allows end-users to activate and manage EO-based environmental information services.
The Rheticus® platform will be used in the context of on-going Disaster Resilience initiatives in Indonesia. The subsidence hazard service will foster capacity building and skills transfer within the Indonesian user community.
The information is obtained by combining the standard ground motion maps provided by Rheticus® with the building's characteristics (i.e., footprint, height, and population density) derived from the 3D model of the World Settlement Footprint developed by DLR. The outcomes is an enhanced EO-based impact assessment of subsidence hazard for buildings and infrastructure in five cities in Indonesia, located in the North of Java island (Jakarta, Cirebon, Pekalongan, Semarang) and in Sulawesi island (Palu).
 Learn more: https://gda.esa.int/2022/11/planetek-italia-to-implement-eo-platform-for-risk-assessment-in-indonesia/