A 48-hour marathon, but also a showcase of some of the best talents, the Copernicus Hackathon Bari 2020 edition which took place online from 5 to 7 June this year.

Following to the pandemic restrictions, the innovation challenge promoted every year by the European Commission and organized in Bari by Planetek Italia, has moved online, allowing to open participation to European students and professionals. About 200 people joined from all of Europe plus a participant from Chile.

The event was organized with the local support of The Hub Bari and the onData association, and with the collaboration of Airbus, the Apulian Aerospace District (DTA), CreoDias, GeoUniversity and the support of Hexagon Geospatial, CIHEAM and Mediterranean Association of Fish Farmers.

The coaches who followed and facilitated the work teams, the trainers performing parallel sessions and the judges were also numerous and enthusiastic. All professionals and managers of great experience who contributed to a successful virtual edition.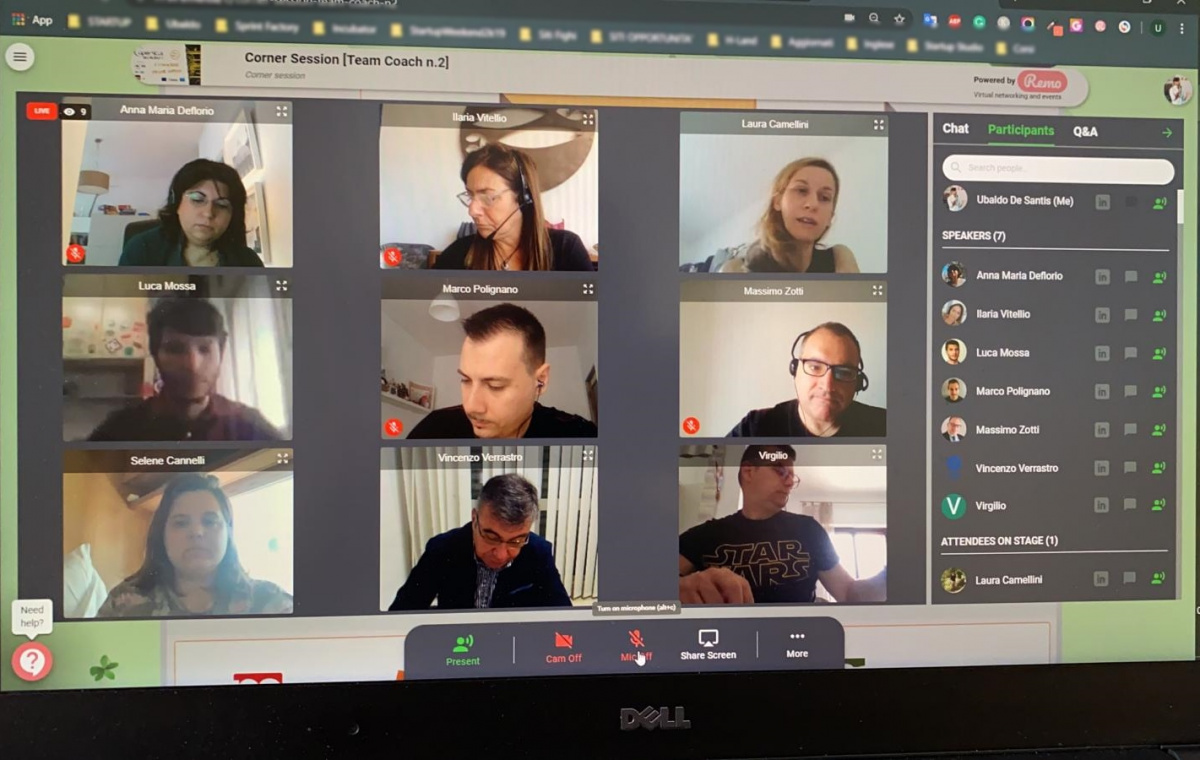 The winners of the hackathon were awarded € 2,000 and access to the Copernicus Accelerator, the coaching program that accompanies for one year innovative start-ups who want to do business with Copernicus data and services. More prizes have been awarded, as an access to in-depth consultancy on the proposed business ideas. As part of the Copernicus Relay for Digitalization (CoRdiNet) project in coordination with Nereus, the Apulian Aerospace District awarded the best project in terms of diversity and inclusion with € 1,000.

A jury composed, among others, by Giorgio Saccoccia, president of the Italian Space Agency, Giuseppe Acierno, president of the Apulian Aerospace District and Giovanni Sylos Labini, CEO of Planetek Italia, selected the three winning ideas.

The winner of the competition is Smart Farm, a project whose mission is to support farmers in developing countries thanks to smart irrigation which uses the energy of photovoltaic panels and manages to operate a timely and controlled irrigation of the fields based to real needs, using satellite data. The team won a prize of € 2,000 and direct access to Challenge Camp and access to the Copernicus Accelerator.

Second prize was awarded to Fishalytics, a project whose mission is to support and innovate the aquaculture sector thanks to the integration of Copernicus data with weather data and IoT. A mobile app that identifies when is the best time to fish for sea bass.

Third prize was awarded to Waterlyzer, a project whose mission is to reduce the waste of water resources, through targeted and timely maintenance of water infrastructures. The latter team was awarded the Diversity DTA award - awarded to reward the spirit of inclusiveness intended not only in terms of gender diversity, but also of geographical origin and scientific background and skills.
Visit the official website https://www.hackcopernicus.planetek.it
Watch the video report