EO SOLUTIONS FOR ESG
A company's success is not only measured by its financial performance but also by how it treats its people and the planet.
Sustainable Development & ESG
The 2030 Agenda for Sustainable Development was adopted by all United Nations Member States in 2015 as a universal call to action to end poverty, protect the planet and ensure that all people enjoy peace and prosperity. The Agenda's 17 Sustainable Development Goals (SDG), and their 169 targets, need to be translated in tangible solutions however. Strictly related to the 17 UN SDG goals are ESG score and metrics. The aim of ESG (Environmental, Sustainability, Governance) is to encourage businesses to improve and measure the impact of their actions.
Public entities and private companies are more and more committed to adopt strategic plans and practices to optimize sustainability in business operations, and in territorial plans. Financial institutions, investors and customers are becoming increasingly concerned about their investing and buying decisions.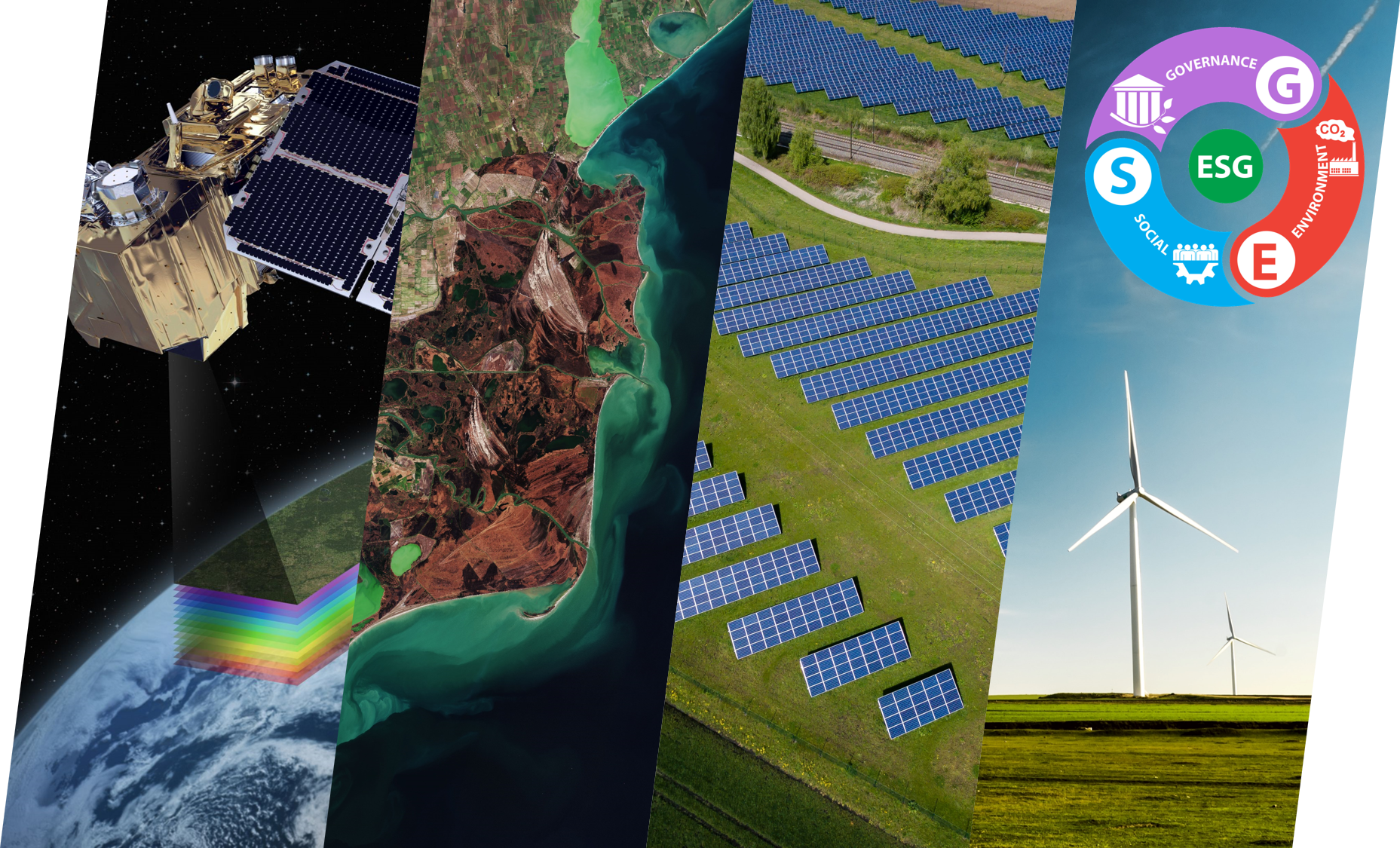 In this context, Satellite-based geoinformation offer an unprecedented opportunity for companies and entities pursuing their sustainability agenda. Earth Observation data enables consistent and standardized measurement in the process of monitoring, reporting, and verification of environmental performances.
Earth observation for ESG
Information derived from satellite provides the robust, measurable and objective basis for services design, responding to future's energy, infrastructure and environmental policies. Furthermore, satellite monitoring services and derived information integration improves corporates' operational resources management, thus reducing costs and related environmental impacts.
Planetek, the strategic technology partner for your sustainability plans.
Taking up from United Nations 2030 and Global Net Zero 2050 strategies, Planetek Italia has drawn the attention towards decarbonization support and solutions against environmental challenges, which will represent the trend topic for the next years to come.
By leveraging 30 years of experience in the field, Planetek is fully committed with including in its value proposition products for ESG market areas. Most of the services developed by Planetek are able to foster the generation of information for Planet Earth resources' sustainable management.
Our data support environmental impact assessment, asset management related to natural resources, and natural management Entities conservation status evaluation.

Planetek's service offering includes:
Offsetting
Green Accounting
Asset Management
Intelligence, Pollution Monitoring
Oil Spill Detection
Disaster Risk Assessment
Infrastructure Engineering Support
Need more information on EO solutions for ESG?
Contact our experts by mail at sales @ planetek.it or by phone +39 0809644200.
Your reference: Andrea Navarra, Adriano Vulpio.