We simplify the adoption of geospatial data to enable people to act in an aware and timely manner, in order to live better and preserve the Earth.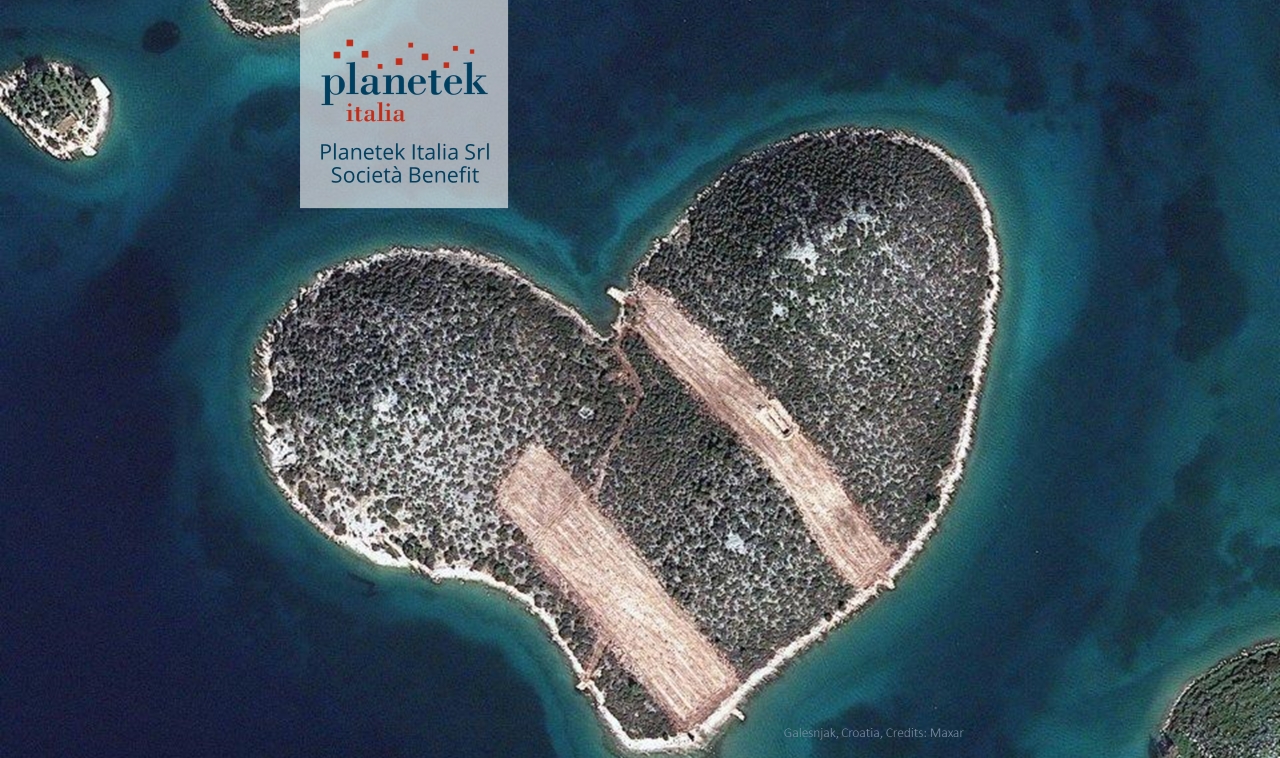 Planetek Italia operates in many fields of application ranging from environmental and land monitoring to open-government and smart cities, engineering, utilities, agriculture, defence and security, as well as satellite missions and planetary exploration.
We provide solutions and products for Earth observation with satellite, aircraft and drone data. We deal with the continuous monitoring with satellite data of Earth's surface, infrastructures, worksites, urban dynamics, or marine coastal areas in support of decision-making and operational activities. We develop on-board software for satellites and data processing solutions for ground segment infrastructures. Our involvement in research and development activities supports the human exploration of the solar system. We develop Spatial Data Infrastructure (SDI) in compliance with INSPIRE as well as solutions for Smart City and complex systems to support decisions that exploit geographic information and Earth observation data, according to the new paradigms of Cloud and Software As a Service.
Our focus on innovation has recently generated Rheticus®, a cloud platform designed to provide accurate data and real-time information about our changing world for the public and private sectors working to preserve our planet and improve the quality of our lives. This new type of service has led to a decisive transformation of the business model in geo-information services and today represents the synthesis of Planetek Italia's skills and ability to produce high-value-added services.
 
THE CHALLENGE OF A "HR ADMINISTRATION SPECIALIST" AT PLANETEK ITALIA
At Planetek Italia, everybody contributes and works together to push the limits to build something great constantly. The pace is fast, and the work is innovative, allowing everyone to explore growing responsibilities.
A
s a HR ADMINISTRATION SPECIALIST, your mission will be to support the HR Manager in personnel administration: you will manage the contractual aspects of work performance and supervise the obligations relating to safety at work and the mandatory health checks.
Your responsibilities:
Cooperate with the management of contractual aspects of work performance (e.g. leave, attendance monitoring, maternity leave);
Prepare and provide all relevant data to support the payroll service provider, contributing to ensuring accurate and timely processing of payroll;
Update relevant HR data to support the reporting processes;
Support the updating of personnel costs and the related reporting (tender office support; funded projects reporting support);
Collaborate in the reporting of funded training projects;
Cooperate with the management of hiring, termination and transformation practices and the related communication to the bodies in charge;
Manage informative prospects and fulfilments for protected categories;
Cooperate with the management of obligations relating to workplace safety and mandatory health checks.
YOUR BACKGROUND AND EXPERTISE
Degree in Economics, Law or Specialization Master in HR Administration;
Previous experience in personnel administration in labour consultancy or structured companies;
Good knowledge of contracts and Italian labour legislation;
Good knowledge of the office package;
Excellent time management and organizational skills;
Good interpersonal skills;
High levels of accuracy, attention to detail and multitasking skills;
High level of accountability;
Mastery of the English and Italian languages.
AN IMPORTANT POINT
At Planetek Italia, results are more important than time, and our respect for people takes priority over their skills. Passion and responsibility are the qualities we value in our employees while ethics, professionalism, and availability are the elements that distinguish our work philosophy.
Choose us if you think a company like Planetek offers you the opportunity to work with enthusiasm and if you believe you can contribute to developing a strategic segment for our company. We are looking for people who bring ideas to the table, aren't afraid to take the initiative, can offer a helping hand to their colleagues when needed, provide thought leadership on innovations in EO and care deeply about our values and philosophies.
Your office will be located in Bari (Italy), but you will be able to work most of your time remotely .
WHAT WE OFFER
At Planetek Italia, we know that great work isn't done without a phenomenal team. We are always looking to hire the best talent and recognize that diversity in our experiences and backgrounds makes us stronger. We insist on an inclusive culture where everyone feels safe to contribute and help us innovate. We believe our people should continuously acquire knowledge and skills, so we are willing to provide you with everything that can help you grow: books, workshops, conferences, and training. Once we get to know each other, we will define your salary package together while also considering your needs.
What we can promise are opportunities. It will be up to you to make the most of them.
The placement in the company will take place with a part-time timetable.
OK, ARE YOU INTERESTED?
Let us know who you are, what you've accomplished so far in your career and your goals for the near future. Along with your CV, please provide us with a short note in reply to the following two questions:
Why would you like to bet on a SME like Planetek Italia?
Why should we bet on you?
Write us, exclusively in English at: hr.admin.specialist @ planetek.it (remove blank spaces). If your profile matches the one we're looking for, we will contact you to get to know you better.
Please use the following reference in the subject of your email: Ref. HR Administration Specialist