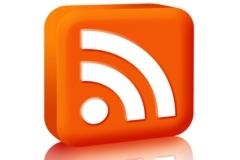 Real Time News with feed RSS
Real Time News with feed RSS
The new information broadcasting standard. 

With RSS everyone can activate a real time connection with its favourite information source. Today this channel is available also on this website.

Planetek ItaliaRSS Feeds

Which information is published through Planetek Italia channels?

Earth Observation, Data Sharing and GIS News, Events, Gallery, new software Downloads, published on Planetek Italia website. 

You can also choose to share information of your interest inside your favourite xml/rss compliant environment, such as your Facebook desktop or your personal blog.



News RSS by Planetek Italia

Right Click on the RSS icon, copy and paste the link inside your Feed aggregator.

Learn more about RSS

RSS (Really Simple Syndication) provides a convenient way to syndicate information from a variety of sources, including news stories, updates to a web site or even source code check-ins for a development project.

------------------------

There are many different RSS clients available, but here are a selected few tested by Microsoft that you may find useful:

Whenever you see the RSS or XML icon it should link to an RSS feed that you can subscribe to via your RSS client. You only have to copy this link and add it into your news aggregator.